Description
Many thanks to

For once again making this possible and helping us support trucking families in need. Last year we raised enough to support 1 trucking family.
This year we again have an awesome assortment to raffle off. Thanks to everyone who has donated to past raffles.
8 Chances to win
This year we will be raffling off
2 Diecast Semi Trailers, 5 Purolator Daycab Tractor Trailer Block sets.  We also have 4 Lunch bags that will be included with 4 of the block sets and will will also have a special bonus draw for a
FREE NIGHT FOR TWO at the:
EMBASSY SUITES BY HILTON MONTREAL AIRPORT
INCLUDING A BEAUTIFUL 2 ROOM SUITE, 4 FREE DRINKS AT THE BAR AND A BEAUTIFUL MADE TO ORDER BREAKFAST BUFFET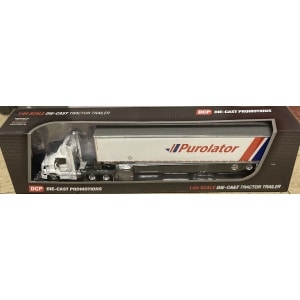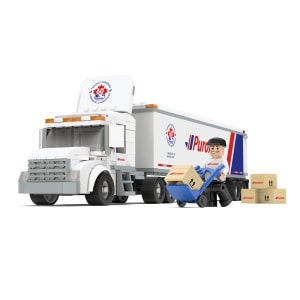 Durable, bright coloured plastic building blocks that are compatible with other                                                                                                                                       building block brands.
Includes day cab with air foal and straight trailer, figure, freight dolly, four (4) boxes, and two (2) decal sheets.
Measures approximately 15.25″ long when fully assembled
This is a virtual draw.  You will receive your VIRTUAL TICKETS via the email you purchase your tickets with. Please check your inbox and junk folders for your ticket numbers. Draw will be held on December 20th 2022.  There will be absolutely no refunds after the draw date.  
You can purchase tickets in either CAD or US currency.  US currency is the default. Use the toggle in your cart to change your currency choice.  Tickets in CAD are approximately:
20 tickets for $20
10 tickets for $15
5 tickets for $8
 1 ticket for $2
Purolator Diecast Semi and Daycab and Trailer Block Set Raffle