Description
We are so happy to announce that
The Trucking Fitness Company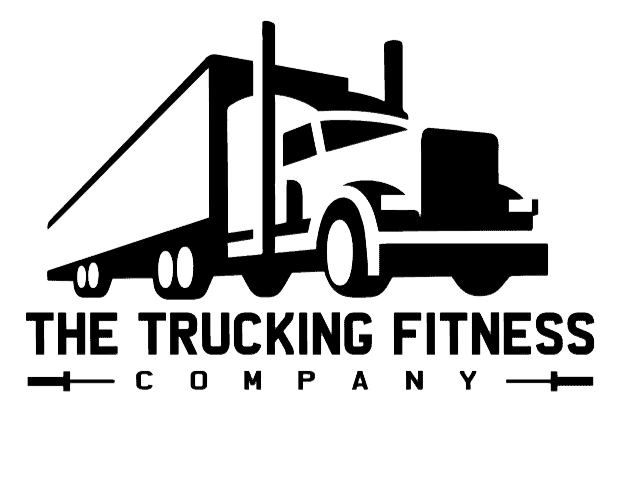 Has become a sponsor of ours and are offering
5-1 month memberships and 1 lifetime membership
Usually Priced at $40 per month we are offering them for $24.99 each for the 1 month memberships and in a very special deal we will offer the LIFETIME MEMBERSHIP for only $249.99
With an offer like that what have you got to lose except a little unwanted weight!!!
Join the hundreds of truck drivers who have decided it was time to make a change and see the benefits of losing 15lbs in 60 days for yourself:
Feel more energized throughout your day
Get confidence back in your health
Prevent/Control your diabetes
Pass your DOT physical with ease
Decrease aches and pains
Save money on medical expenses

Retire on your own terms
Membership Features
What you will get:
Get everything for less than $10 / week
Exercise on the road without the headache of finding a gym or buying extra equipment!


Get daily 5-20 minute workouts personalized to your current fitness level that can be done in or just outside of your truck (no gym or special equipment required)

Eat healthy on the road without spending extra money or going out of your way to find different food options!


Follow the Level Up Nutrition program designed to help you develop easy to do nutritional habits (takes 1 min / day) that create life changing results while on the road. Start at Level 1 and work your way up level by level (fits any diet preference)

Personalized support and community built for the trucking lifestyle!


24/7 access to messaging a TruckFit certified coach with any questions you have (no limit). Access to the #1 trucking health and wellness community built of drivers, just like you, ready to help you make this change (includes weekly group calls). Daily messages sent to you through our app to motivate, educate, and keep you accountable while on the road (we're here to help you stick with this)

Connect your wearable to our app!


Connect your Apple Watch, Fitbit, or Withings wearable to our app to track:
Steps
Sleep
Resting Heart Rate
Caloric Burn
Body Weight
Free Bonuses – Only Available With Membership
Free Resistance Band and eBook
A free resistance band (all the equipment you'll need) and eBook titled "Resistance Bands: The only piece of gym equipment truckers need to lose weight on the road" that will walk you through how to get the most out of your free resistance band, different ways you can use it in/around your truck, and access to our Resistance Band Exercise Vault playlist of 95+ resistance band exercises (Value = $50)
How To Eat Healthy At Any Fast Food Restaurant Without Breaking The Bank
A guide to help truck drivers make quick, affordable, and healthy choices at any restaurant on the road! (Value = $125)
How To Build A Healthy Meal At Any Truck Stop
A system designed for truckers of any nutritional preferences to build quick, easy, and healthy meals at any truck stop. (Value = $100)
5 Minute Simple Recipes In Your Truck
A recipe eBook built to help truck drivers cook and eat healthy meals in your truck in 5 minutes or less! (Value = $25)
Grocery Store Shopping Checklist For Truckers
A PDF checklist that you can bring to the grocery store that will walk you through the exact items to buy to stock your truck up with healthy food/snacks for the week. (Value = $75)
Healthy Snacks On The Road Checklist
A PDF that walks you through healthy snack options that you can keep in your truck or find at your local truck stop. (Value = $30)
Sleep Like A Baby On The Road
A system to help you maximize your ability to sleep in your truck and at home. The program will help you optimize your sleep routine so that you're well rested and ready to go every morning! (Value = $85)
Weekly Group Calls with a Certified TruckFit Coach
Get access to weekly 30 minute live calls with other truck drivers in this program where you can ask any questions that you have to a certified TruckFit coach, get to know our coaches and other members, and socialize with like minded drivers. (Value = $200 monthly)
Bonus Value = $690
Take the leap like Ana did!
"After experiencing shoulder and arm pain for months, I was introduced to The Trucking Fitness Company, and after implementing the resources they offer in my day to day life, the pain started decreasing and I began to see an increase in my energy levels. Mark is very resourceful and has helped me to adjust and overcome certain limitations with different exercises. At this point, when I am unable to exercise I can feel the difference in the way I feel and sleep, which forces me to look for time to exercise. I really recommend The Trucking Fitness Company to everyone that wants a better quality of life."
The Trucking Fitness Company Membership TCGO Specials