Description
We are so happy to announce our Second Annual
TRUCKERS CHRISTMAS GROUP HOLIDAY RAFFLE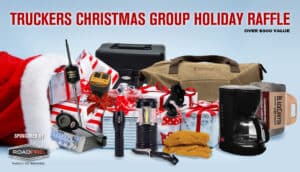 our friends at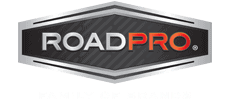 have generously stepped up and made us this awesome truckers stocking for us to raffle off this year. What trucker wouldn't want to see all this under the tree when they wake up Christmas morning. Everything to keep you warm, fed, safe and cozy on the road. This package is worth over $500 US.
Included in the gift package
| | |
| --- | --- |
| RK5640 | RoadKing 40 Channel CB Radio |
| 305-495 | Wilson T-2000 Antenna |
| BCO9431 | Black Canyon Large Duffle Bag |
| RP1805 | RoadPro 4 Piece Survival Set with Knife |
| RPS-197 | RoadPro 12 Volt Portable Oven  |
| MBS04110 | MobileSpec Qi Universal Mobile Wireless Charge Mount |
| RPSC785 | 12-Volt Coffee Maker |
| 7426GY | Black Canyon Weighted Throw 48×72 |
| 91030 | Black Canyon Split Leather Gloves with Fleece Lining |
| PD175C | Power Drive 175 W Cup Inverter |
We will do doing the draw on Christmas Eve so make sure to get your tickets while you can!! The tickets for this raffle are VIRTUAL TICKETS. You will receive your tickets at the email address that you have used in your order. Please make sure to check your inbox. If you don't see them check your junk folder.  There will be NO REFUNDS on this item after the draw date.
Tickets are: 1 for $5 / 3 for$10 / 7 for $20 / 50 for $100
TRUCKERS CHRISTMAS GROUP HOLIDAY RAFFLE sponsored by ROADPRO over $500 in products to be won